I am blessed to have a very eclectic client base, and all their visits are based on their individual needs. From a therapeutic spanking, slate cleaning, discipline for current or past poor behaviors or in individualized Behavior Plans for motivation and accountability for real life issues. As one client said "A life coach, with a bite." I use Corporal punishment as well as other modalities to help get and keep a client on track.
I so appreciate all the wonderful thoughts and feedback from my incredible clients.
It's difficult for me to put into words the profound affect working with Auntie Rhi has had on my life. I had worked with multiple therapists in attempts to deal with the baggage from childhood I couldn't seem to unload. I'd spent thousands of dollars and hours and hours of time in counseling. I had basically moved into a state of acceptance of my life as being just as it was.....just existing.......I felt like I viewed everything from an extremely dirty window and nothing was clear.....I moved with caution with every decision I made and felt guilt for everything, even for things that had nothing to do with me at all.Then I came across Aunties website and my life changed.......working with her has helped me finally set the old baggage down, find the joy of living and a self worth I never thought was possible. She has provided a guidance for a life of stability and discipline and consistency......the work isn't always easy, and it is not a joke.....Auntie means what she says and she is consistent! If she says you are getting a spanking, you can count on the fact you are going to get your bottom blistered! But she is fair. You never receive consequences you didn't know you deserved.....After a spanking, she gives me a hug and we talk about the issues that brought me there that day, how I needed to change my behavior......and I'm at peace and feel safe.....this has been life changing . It's the best thing I have ever done for myself and for my family as they have observed a wonderful change in me and have commented regularly on how much happier and content that I have been. Thank you Auntie ! Big hugs!Jennie- GA BP since 1/2017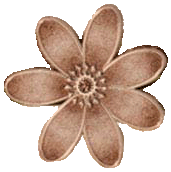 i have never been spanked harder, and more seriously than auntie rhi spanked me. at the same time i have never felt more loved and cared for than the sessions i spent with her. meeting her is loving her and i will forever be indebted to her for the help i received.
2020 samuel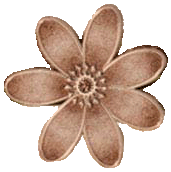 Where do I begin when describing a necessary trip to Auntie Rhi? A trip to Auntie Rhi is exactly that a trip back in time. A welcome as warm as fresh baked cookies but keep an eye on that spoon. She will not hesitate to set your backside ablaze with it. She speaks softly but carries a big strap and not afraid to use it. And should you ever provoke her to drag you to the barn, pray she doesn't stop by the fence row for a switch.
Whatever you've done to incur Auntie's wrath you can rest assured it will be dealt with firmly on your bare bottom. And you should abandon any hope of sitting comfortably in the immediate future. But should the hairbrush ever stop scorching your tush, all is forgiven and a hug to reassure.... it was for own good.
BB- GA since 11/2018
I came across Auntie Rhi's website a couple of years before I had the courage to actually send her a message. I wish I had reached out two years sooner than I did. When I did finally ask Auntie Rhi to talk to me about a behavior plan, there was not much in my life that was going well. While most of my problems were not of my own making, they were all being made much worse by the way I was handling them. I was not happy with myself, but I didn't know how to turn things around on my own. As a female and with a fairly conventional lifestyle, it took a lot of nerve and a build-up of trust for me to even be able to work with Auntie, but she was patient, kind, and took things at my pace. I thought that I would be able to turn around some behaviors right away, but I did not find a quick fix. What I found instead was a dedicated mentor who didn't give up on me, a long road of work and, more times than I can count now, a butt I couldn't sit down on. My life is so much better for it, and for having Auntie Rhi in it. While nothing has been easy, I have made progress I never dreamed possible. When I look back on the person I was, I barely recognize myself. I owe her more than I can ever express.
Sally- TX BP since 8/16
I have been delighted to have been reporting to Auntie Rhi to have my behavior corrected the old-fashioned way for many years now. If you like the idea of being firmly taken-in-hand, being scolded like a 1950's schoolboy, and to have your bare bottom spanked to crimson, well, Auntie Rhi is certain to fulfill your needs. Whether turned over her knee for an old-fashioned fanny blistering with her firm hand or flat-backed brush, getting a dose of the school paddle, getting a long over due whipping with the belt or strap, or Heaven forbid, if you need to have your bottom switched, I can attest that she flat knows how to do it!While quite caring and comfortable to be with, she can be quite strict and no-nonsense when it comes time for those trousers to come down. Authentic, old-fashioned, bare bottomed spankings just like Aunt's across America administered quite regularly in days-gone-by. I assure you that she will have you snapping off "Yes Ma'am's" quite sincerely and  will have you sitting quite tenderly on the ride home as well.Auntie Rhi's "Young Man"  Frank  since 2010
I can count on one hand how many people in my life that I really can trust and Auntie Rhi is one of them.  I came to her several years ago unaware of what I was really getting myself into. I just knew that I had some pretty dangerous self-destructive habits that I have been dealing with most of my life, and after years of traditional therapy, I wanted to try a different approach. While Auntie Rhi is not a therapist, nor claims to be, she does provide motivation and accountability, pure and simple. She is highly professional and serious in what she does. Because of Auntie Rhi, I carry with me an extra voice to help me combat my inner demons. Motivation that is highly focused on the "bottom-line" of things one could say. I find myself after each visit reawakened to the reality of my self-destructive ways. She definitely gives me something to think about throughout the week; and if I blow things off, well then, there these things called "consequences."
Linda- AL BP Since 6/2017
Over the last year I have been spanked by Auntie Rhi and her friends 5 times. Each spanking has been administered bare bottom and after a stern scolding. Rhi has spanked me firmly with her hand, hairbrush and paddles until my bottom has been turned red.The last year she has had a witness come in and observe and participate in the sessions which has enhanced the scene and added to the discipline scenario. Being spanked by Rhi and her friend has made me realize the importance of discipline and my behavior. Having your bottom bared and spanked in front of other women adds tremendously to the humiliation of a bare bottom spanking.in her country home she makes you feel relaxed even though you know your pants and underwear will be lowered, you will be scolded and taken across her lap for a very thorough and humiliating bare bottom spanking. She has always stopped when your bottom is seriously reddened. I have used a GOPRO to record my spankings and she has always facilitated the recordings. She uses corner time between spankings to add to the embarrasment and will not let you touch your bottom.I have a session coming up with Rhi and two women that have leveled harassment complaints against me in the workplace. Rhi, as the supervisor will decide the punishment and severity to be applied to me for being out of line and stealing one girls panties.She will spank me and possibly soap me in the girls panties I stole. Both girls will also administer spankings. Rhi always does aftercare to red bottoms.
8/19Vance-GA
Rules being set and backed up with a spanking if they were not adhered to, sets precedence for my current opinion. Background aside, it has provided a reciprocal action for unwanted behavioral issues, and a very powerful one at that.I came to you with a terrible habit that I simply had to fix, and perhaps others as well. In no time at all it was pants down behavior modification.Thanks in no small part your scolding and to the paddle so expertly wielded, promises to never do it again flowed repeatedly through the tears in less than two minutes. Once it was over it texting was truly over for me.
Thanks again Auntie, you may very well be a lifesaver.
3-16 Derrick- DC
She takes complete control and I always feel like a naughty, chastised boy. Her scolding never fails to take me down several notches.Being over Auntie Rhi's lap for a bare bottomed spanking is one of the great pleasures in my life. While it is occurring, however, I sometimes wonder what I've gotten myself into because she can really deliver the goods! I've been spanked with her hand, strap, wooden spoon, and hair brush (I hear she has many more implements as well). While over her lap, I've been in such discomfort that I find myself moaning and kicking involuntarily. When all is done, my poor bottom is stinging and extremely red. I have requested no marking and amazingly I have not marked either time.Hugs, pictures, and more chatting end the session with me extremely satisfied. I have such fond memories of our time together.I highly recommend Auntie Rhi!
Ed 6 since 7/16
​Finding someone who understands your needs and keeps such things to herself is invaluable. Thankfully, Auntie Rhi is that person.In the old days things were strict, if you got into trouble you were punished. Normally for good reason we sitting gently for a while. All in the name of justice and, as we were reminded, for our own good.  With this solidly embedded in mind over the years my problem seemed to stem, not from the ones I got, but the ones that I didn't. While some might go on all through life with guilt about something they may have done years ago ; I do not. Auntie Rhi will help you pay for those transgressions, granted much later in life but most assuredly the debt will be paid. Once over, you walk away with a squeaky clean conscience, and yes once again a very sore behind.I have a bucket list from the past. Once each is dealt with it is off my shoulders, and the load gets lighter each time.
Hugs,Dave-NJ 6/22/15
It's been way too long in the making, but I wanted to add my testimonial: Rhi is the perfect strict aunt.I have needed/craved spankings -- and have gotten quite a few -- ever since high school over 40 years ago. For me, those spankings are best administered across the lap of a mature woman who really has her heart in it. While searching for such a woman, I found Rhi's profile on Yahoo! and sent her an IM. She IMed back, and we began a long online relationship.When we first started, Rhi was just Rhi, not yet Auntie Rhi, and had not yet administered a spanking. After many many hours of chatting online, we developed a very warm relationship. It was soon apparent that Rhi was a wonderful woman and, when it came to spanking, the genuine article. At that time, before she hung out her shingle, we entertained each other with many online spanking role plays. Rhi was a natural loving and caring, but strict, aunt. Just what the doctor ordered.As she became better and better at assuming the persona, she invited me to come from NY to her farm in 'Bama so that she could finally get me across her lap instead of just pursuing our online relationship. Unfortunately for me, that type of trip was not in the cards. After many months of chatting about her providing spankings to we needy naughty ones, she finally made the jump. Our chats continued, but, because there is never a shortage of naughty boys, she was then very busily painting back porches red.Then it finally happened. A business trip to a city near her home. Rhi traveled 2 hours to my hotel, her bag of toys in hand. Even though we had never actually met, it was as if we were two old friends.  After a couple of hours and dinner, Rhi got up from her chair and walked over to the couch. Once seated, my Auntie Rhi looked me on the eye and said that it was time that a naughty boy who had gotten too big for his britches got taken down a peg or two, and that she was just the one to do it.  I was way overdue for a sound spanking. Rhi then told me to take off my trousers and get myself over Auntie's lap. She knew from our chats that I needed to feel vulnerable and helpless, so she placed a few phone books on the floor under her right foot so that my bottom would be elevated.I was in heaven.  Auntie Rhi had taken over.  And she knew me like no one else.  She used everything we had chatted about to get inside my head and transform me into the naughty little boy I so needed to be; the one who needed his loving aunt's firm hand vigorously applied to his exposed bare bottom until every inch if it was bright red. I was nervous just like a naughty boy about to get his long overdue comeuppance should be. Before going across her now very experienced maternal lap, the determined look on her face, and the way she patted that perfect lap, not to mention the constant lecture and her description of exactly what she was about to do to my too-long unspanked bottom, complete with all of the spanking expressions that she knew would get right to me, had me quivering with beads of perspiration on my forehead.Once I was in position with my tushie right where she wanted it and I needed it to be, she informed me that I would be sleeping on my tummy with a glowing hot and red backside. I practically broke down right there with her hand caressing my bottom before even one spank had landed. My stomach was doing cartwheels, goosebumps were popping up on my upturned bottom, and my mind was racing with all of the stimuli. She knew that the anticipation was killing me.My Auntie Rhi then told me that she hoped that I would take my spanking like a big boy, but that if I didn't, if I struggled and gave her a hard time, she would put me on the bed with pillows under my tummy and spend an hour taking her big paddle to my bottom. My head was spinning.And then she began. Rhi knew I really wanted a thorough spanking with just her hand because I considered a hand spanking the most intimate type of spanking. So this wonderful amazing woman who had driven two hours to meet me and was looking forward to a two-hour drive home spent the next hour applying her open palm to my backside and lecturing me throughout about all of the things we had chatted about all those months. I doubt that she had up until then or since then given such a long spanking with just her hand.  I squirmed and wiggled under her hand but I stayed right where she wanted me until she was through. And she was right: I did sleep on my tummy that night with a glowing red and hot bottom.Rhi is a truly wonderful and caring person. And she is quite the expert when it comes to spanking a naughty boy's bare bottom. Whatever your spanking needs are, whether, like mine, they are across the lap hand spanking, or bent over a spanking bench for the razor strop, if you need a loving and caring but strict aunt to spank you, Auntie Rhi is perfect for the job.2011~Jeff-NY
Auntie Rhi
It was very nice to see you again after so long a time. It really did not seem as if we had ever left off. As always, you are a very warm and kind person and have a cozy home. I always feel very safe and calm there.You allowed me to indulge in some fantasy play and really administered a perfect spanking. It was not too hard or light; amped it up" at the right times; just the right length; and applied lotion after the spanking. As always, the conversation was great.Thank you
Bart-CA 4/17
Auntie Rhi is the 7th professional disciplinarian I have seen. They were all good but I believe that Auntie Rhi spanked harder than them all. Of course I had requested a long hard spanking. I wanted to be punished, but not abused. Auntie Rhi delivered the perfect spanking. She chose the most appropriate implements and used them with the utmost skill. I no longer wanted to be a naughty boy. Instead I wanted to obey my Auntie Rhi. Ouch!Auntie Rhi is located in rural Alabama, not quite the end of the world but you can see it from there. However, she is SO worth the trip. She is a little bit older than my previous disciplinarians--older and wiser. She is a beautiful woman who exudes southern charm. She is sweeter than Tupelo honey--that is until she gets you over her lap. Then she has a job to do. She takes her job seriously and will make sure that she changes your naughty behavior with a sore bottom that will last for several days. Ouch!But once my spanking was over and Auntie Rhi was certain that I had learned my lesson, she returned to sweet mode. She gave me a big hug and told me that all was forgiven, but also warned me that she would not hesitate to spank me again if my behavior warranted it. After the sore bottom that Auntie Rhi gave me I'm in no hurry to go over her lap again. Instead I want to be her extremely well behaved nephew. However, the spankee in me can't wait to see Auntie Rhi again for another hard spanking! She is THAT good! ;)Allie-DE
Today - 8/10/14, I had the opportunity to meet with Auntie Rhi for a spanking session (role play). We started out by chatting getting to know each other. I then was allowed to pick out the paddle. Then we went back to where we were sitting and I told her my story, she told me it was warranted for a spanking with the paddle. First, because I had some stain on my underwear, Auntie Rhi taught me a lesson to always have on clean underwear. I lost count after 20 hits with hand on my bare bottom, I felt my bottom warming up, felt like a rug burn. Then after some corner time, I was lead into the living room where I assumed the position and was told to count each hit. My bottom felt like it was on fire by hit 8. That was where Auntie Rhi almost started over because I didn't say the number in enough time. I am glad she didn't. After I got to 15, I thought she was done, but she hit me 5 more time fast and hard. I ended up with tears in my eyes and was told to stand in the corner.We then chatted some more, until it was time for the Belt Scene. Because I went swimming by my self and no one was around. It caused a safety issue. I received 10 hits with the belt with my swim suit on and 20 with my swim suit off. My bottom was begging for the session to be over, I kept it going. During this session, Auntie Rhi used my belt. Then she took her belt and hit me three time hard..Her belt hurts.Overall, if you are in need of a spanking, caution, if you book with Auntie Rhi, she will spank you and your bottom will be sore. So if you are not into this, you may want to go elsewhere. She will also follow your role play to the tee. Which is what she did with me today.Thank you Auntie Rhi for a good spanking.
SCC - Orlando
Hi dear Auntie Rhi! Merry Christmas!I wished to say I enjoyed visiting you very much, but the feeling actually is deeper than merely enjoyment, it was like traveling back to the childhood.Laying bent over the bed, with pants lowered and bottom bared, waiting till mom comes with the belt -- was like the childhood days all over again in my aunt's house.As well as the fierce sting of the hairbrush over aunt's knee bringing back to being 12 yr. old again.You were very motherly, a very realistic old-fashioned caring but strict mom, and the way you spoke, scoldings and punishments (with all their utter childishness and boyishness) felt very parental and very realistic.I am very much looking forward to visiting you again some time this coming summer, and re-living the childhood days again.Merry Christmas!- Mark- SD
Sorry to take so long to write back, but if you remember I don't have a computer so I really don't check my e mail very often. I have to say, I will never forget our session together. I have been spanked by 3 other women since I saw you and all I can say is I am glad you were my first. You truly spanked me the way I needed to be spanked. Don't know what the future holds, but I do hope that someday I will have to submit to your hand once again.Take care.
Cliff.-07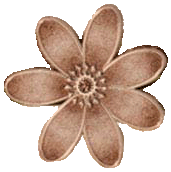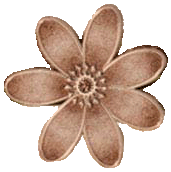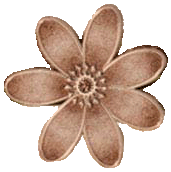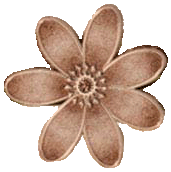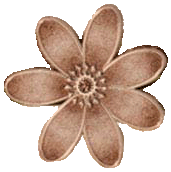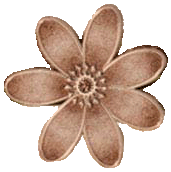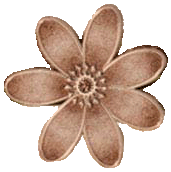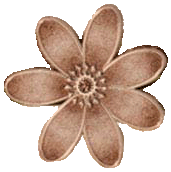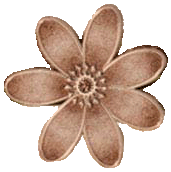 I have a special announcement to make. One of our group's own female spankers has decided to make a business of her passion. Our very own Auntie Rhi is now taking clients (both male and female) who want their naughty bottoms spanked but can't find anyone to do it. I can personally vouch for Auntie Rhi having been spanked several times by her myself. It is a unique and wonderful experience to be at the hands of someone that truly loves what she's doing. This is not just another pro Domme who beats your butt and sends you down the road feeling empty and still seeking what you want and need. This is a real Lady who wants to first establish a relationship with you, then get to know every part of not only your spanking needs and desires, but get to know you as a person. She can offer every type of spanking from a fun, first time spanking to a severe discipline type spanking, and anything in between - all done in a caring, nurturing atmosphere. She knows all the standard safety practices and strictly adheres to them, so all you have to worry about is enjoying your time with her. There are two ways to contact her. The best way is going to her new website at www.Your-Auntie- Rhi.com, or write her at Auntie_Rhi@yahoo. com. Her website is up and running, but not quite complete. There will soon be a Gallery Section where you can see Auntie Rhi in action and the resulting effects. Also, in Auntie's Attic, you will be able to buy items related to spanking. Don't miss this opportunity to live out your Auntie fantasies if you live near the northcentral and northeastern parts of Alabama, or are willing to travel to her area. I guarantee you will not be disappointed.
2006~LF &cp4me1@yahoo.com AL